Troop News
Troop News
What the Troop is "Doing"...
Subscribe to posts
Troop 888's first inductees, 5 scouts and 2 adult leaders, attended the Spring Gathering and completed their Ordeal at Bear Creek Scout Ranch.  The attendees were able to survive the tests and happily received their sashes Saturday evening.
This has been a big month for growth for the Troop!  We held our Q1 Court of Honor and advanced several scouts to their next rank.  We also had our first ever Call Out and recognized 6 scouts and 2 adult leaders.  They will all attend the end of March OA Spring Gathering and complete their Ordeal.
One of our adult leaders completed all his Wood Badge tickets and was formally beaded during this event.
The Troop was also recognized by the San Antonio Elks Lodge 216 as their 2014-2015 Community Service Organization of the year.  The Troop Committee Chair was also awarded the Elks Distinguished Citizenship Award.  What an honor for the Troop!
Lastly, one of the adult leaders will attend the first weekend of the Spring Woodbadge course.  We look forward to hearing what he's learned during the course.
It was a big month of transition for the Troop.  We attended two Blue-to-Gold / Crossover ceremonies and welcomed eight Webelos into our Troop this month.  We also held elections and welcomed a new Patrol Leader Council.  Several of the leaders are holding their first elected position.    They completed their new leader training and earned their Trained patch.  The troop also went to Austin to attend the University of Texas MBU.  It was a good experience for the boys to attend an MBU outside of our district to compare experiences.
The Troop once again assisted our Pack 888 with their annual Pinewood Derby. We loved watching the Cub Scouts race their cars!  We assisted with the weigh in, checked in the cars, and high fives the competitors as they came up for their race.
    This has been a very busy month for the Troop.  We volunteered late last month with the Food Bank with 18 Scouts in attendance.  We assisted at the Helotes Winterfest earlier this month too.  We marched in their mini-parade and met a lot of people.  We then helped riders on the snow hill.  Kids and adults alike got to swoosh down that frozen ramp.  Most riders told us this was their first time on a sled and kept coming back for more.  
    We also held our December camp out at the property of Our Lady of Guadalupe hosting several Webelo Is and IIs.  The Scouts showed the Webelos how to start a fire, tie knots and handle axes and knives.  They also had fun at the camp fire telling jokes and sharing skits.
    We also held our Q4 Court of Honor where we awarded ranks, merit badges and special awards to the boys.  We also celebrated the completion of one leader's Wood badge tickets by hosting his "beading" during the Court of Honor.  It was a special time for all!
    Troop 888 proudly had two adult leaders complete the Wood Badge course at McGimsey Scout Park in November.  They quickly engaged their patrol and planning for their tickets.  The leaders returned to the Troop with new skills they were eager to employ at our next meeting and camp out.  They are already working on their tickets and hope to finish in the Q1'15.  These leaders are dedicated!
The Troop had quite the whirlwind weekend by holding the May campout, walking in the Helotes Cornyval Parade and taking part in the Helotes Market Days.  We already planned to march in the parade when we were invited to participate in Market Days also.  Since we were going to be in the area all weekend we turned it into a campout downtown.  The boys enjoyed the mile stroll along Bandera Road while carrying the KJ97 banner and waving to the crowds.  We feasted on taquitos while a couple of troop families manned a food booth on our behalf.  We also setup a Gaga Pit in front of the band stand and invited all kids, young and young at heart, to play with us.
We finished the weekend by completing a merit badge, playing word games, and making s'mores.  Some families came to join us throughout the weekend to partake in the festivities and visit with the troop.  What a wonderful weekend this was.  We were truly blessed with fantastic weather, friendship and family all weekend.
The Scouts had an action-packed weekend!  They started the weekend acting out scenes from the Stations of the Cross at Our Lady of Guadalupe Church on Friday.  On Saturday they went on their first 5 mile hike on the Leon Creek Greenway.  Afterwards the patrols developed their meal plan and went shopping for their ingredients at HEB.  They quickly learned they have to stay within budget.  We then left for camp at Floresville.  Although the wind was strong it didn't blow away the Scouts' ability to setup camp, cook and eat their supper.  On Sunday Ms. Marissa and Mr. Albert treated the boys with Horse riding so the boys could finish their merit badge.  The boys had a wonderful time and asked the leaders to coordinate a trail ride so they could ride horses some more!  Finally the cowboys taught each boy how to rope a "cow".  They learned how to pick the right rope, how to handle it when twirling it above your head and then how to throw.  The boys were beyond thrilled.  We were able to see how the professionals rope a cow and how hard it really is.  We've been invited back anytime so we'll definitely take them up on that offer.
We were pleased to award our 11 new scouts with their Scout Rank.  We also promoted two of our experienced scouts with their Tenderfoot Rank.  They all worked very hard to learn new skills and made their leaders and families proud!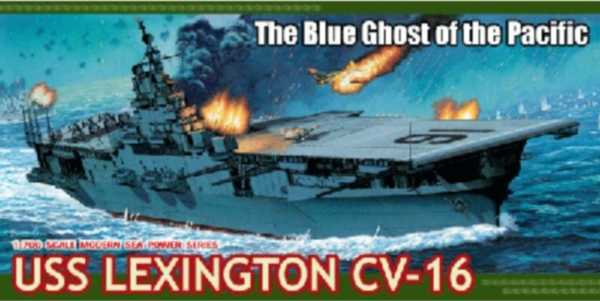 The newly expanded troop had their first overnighter at the USS Lexington in Corpus Christi.  They learned a great deal about true heroism and selflessness as they read about sailors and soldiers from multiple generations.  The scouts had a wonderful opportunity to traverse the ship and explore that world.  I'm sure we'll be back to relive this wonderful experience.